Fear That Makes Us Forget
The Command to Leave Sinai

The Lord said to Moses, "Go, leave this place, you and the people whom you have brought up out of the land of Egypt, and go to the land of which I swore to Abraham, Isaac, and Jacob, saying, 'To your descendants I will give it.' I will send an angel before you, and I will drive out the Canaanites, the Amorites, the Hittites, the Perizzites, the Hivites, and the Jebusites. Go up to a land flowing with milk and honey; but I will not go up among you, or I would consume you on the way, for you are a stiff-necked people."

When the people heard these harsh words, they mourned, and no one put on ornaments. For the Lord had said to Moses, "Say to the Israelites, 'You are a stiff-necked people; if for a single moment I should go up among you, I would consume you. So now take off your ornaments, and I will decide what to do to you.' " Therefore the Israelites stripped themselves of their ornaments, from Mount Horeb onward.
Beloved, I do not consider that I have made it my own; but this one thing I do: forgetting what lies behind and straining forward to what lies ahead, I press on toward the goal for the prize of the heavenly call of God in Christ Jesus. Let those of us then who are mature be of the same mind; and if you think differently about anything, this too God will reveal to you. Only let us hold fast to what we have attained.
Brothers and sisters, join in imitating me, and observe those who live according to the example you have in us. For many live as enemies of the cross of Christ; I have often told you of them, and now I tell you even with tears. Their end is destruction; their god is the belly; and their glory is in their shame; their minds are set on earthly things. But our citizenship is in heaven, and it is from there that we are expecting a Savior, the Lord Jesus Christ. He will transform the body of our humiliation that it may be conformed to the body of his glory, by the power that also enables him to make all things subject to himself. 4 Therefore, my brothers and sisters, whom I love and long for, my joy and crown, stand firm in the Lord in this way, my beloved. "
Fear
When is it right for Christians to fear?
With all the literature and Christian media out in the world that teaches us not to be afraid, and all of the media that strives to incite fear within us, it can be difficult to understand the relationship with fear that God intends us to have.
To begin with, we need to admit that fear is not inherently bad. It is a natural response to preserve life (typically our own). Here, natural does not automatically imply of the flesh or sinful. It means, God created us this way. One could argue that there was no fear until sin entered into the Garden of Eden, but you don't find any eating (especially of meat), clothes, or even much communication between man and woman until after the fall. Basing the absence of fear on one passage here is a little shaky.
It becomes even more tenuous when faced with the number of times God Himself commands us to fear… usually Himself. But this is not really fear, it is actually a command to love, you might think. I'm not so sure. There are separate commands to love God, and these commands actually use the word translated as love as opposed to a separate word used for fear. Why use two separate words if you mean the same thing? Because fear is not a sin. It is not inherently wrong.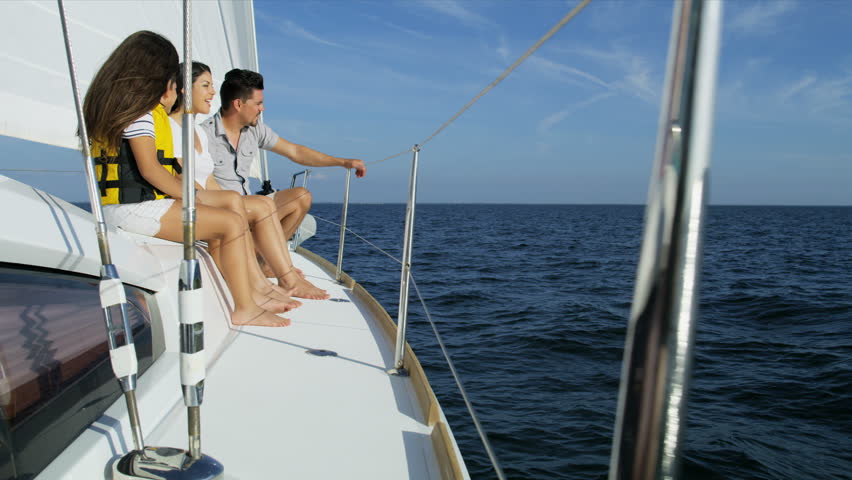 If I had to sum up what holy fear is, it would be the fear that keeps us humbly obedient to God. Let's say we are on a cruise ship out in the middle of the ocean. Some of us can swim very well. Others cannot swim at all. Even those who are willing to dive into the ocean will keep to the water closest to the ship because they know, without the safety of that ship, they will eventually tire and drown. Or they might get eaten by sharks… who knows! Either way, fear keeps everyone connected to their source of life and safety. It is the same with God. Fear keeps us connected or at least close by Him. It prevents us from wandering off down wrong paths, on our own.
When is it wrong to fear?
Just because God commands us to fear Him, does not mean we should fear everything else too. Many forms of idolatry, in certain cases even the literal worship of idols was motivated by fear. I would suggest that much of the religious sacrifice of humans and infants, both in ancient times and today, was and is motivated by the fear of something other than God. Abortion is a social issue that is riddled with feelings of fear – both for those for and those against it.
There is a difference between fearing actual danger and simply fearing discomfort. Some people would rather die early than face the discomfort of getting a serious medical exam. Some people take their own lives rather than face the discomfort of shame. Have I blamed all the popular social evils on fear yet? Some people would rather join in with racist groups and propaganda rather than face the discomfort of losing friends and family, and possibly being persecuted themselves, for the sake of standing up for what is right. Some would rather fight because trying to reason makes them feel too vulnerable.1
Doing the right thing, following God's will is often not the most comfortable or convenient choice. There would be no reason for salvation, redemption, and empowerment by the Holy Spirit if following God was easy. Most of the time, it feels more like the path less travelled. How do you tell the difference between holy fear about danger and faithless fear around discomfort?
Forgetting
Some of the answer is going to always be intuitive. Danger and discomfort are subjective concepts… not everything is dangerous for everyone all the time. Choosing whether something is dangerous or merely discomforting is not the difficult part. Being honest with ourselves about why we made that choice is where we sometimes get into trouble.
You see, the experience of fear sometimes makes us forget things accidentally. Put another way, the source of our fear distracts us from remembering certain things. Sometimes, they are things like appointments. A few days ago a pipe burst in my bathroom, flooding the room and pouring down into the basement. In all the excitement (and fear of plumbing bills) I completely forgot choir practice that evening, well after the plumbing problem was solved. The experience of fear caused me to forget. Sometimes this happens in more drastic ways, such as when people awake to a house on fire and get clear out into the street before remembering that they have children inside. Fear makes us forget.
Sometimes, under the oppression of fear, we intentionally forget things, or choose not to remember them. Many Christians, when faced with open hostility to their faith, intentionally forget the warning that Jesus gave us when he said:
"If anyone is ashamed of me and my message in these adulterous and sinful days, the Son of Man will be ashamed of that person when he returns in the glory of his Father with the holy angels." – Mark 8:28 NLT
We just don't want to think about it, when we fear we might be in danger. We choose to stay back instead of stepping up in obedience. We choose to let fear lead us instead of walking by faith.
Remembering
Memory works both ways. Sometimes we accidentally forget. Other times we accidentally remember. We have moments when we get a chill, or we suddenly feel warm. We get goose pimples and shake, and many other symptoms that sometimes seem like the oncoming of illness… yet we know that is not it. We know that we have been in the presence of God, because He has reminded us of Himself, and sometimes a specific thing He has done.
Those moments, when God spontaneously enters our lives and reminds us, are powerful and important. Yet God does not intend to lead us around on a short leash of divine interventions. Intentional times, set aside to remember God's love and power in our lives are not only more efficient… they are commanded. Indeed, the Last Supper, the Institution of Holy Communion, was given to us as a command to remember the mighty works of God in our world and in our lives.
Taking time each day to intentionally remember God is a way of choosing to go forward, choosing to let faith lead. We lose our reasons to fear when we let faith lead us, specifically our faith that God will be there for us every place He leads us. It is not faith in ourselves and getting our own way, it is a faith that wherever God commands us to go, He will be our guide and provider.
This is where Faith connects to Love. John tells us, there is no fear in love. We may begin our journey following God out of fear, because we are afraid of life without Him. As we grow however, we begin to follow Him out of love for what He has done and is doing in our lives.
What fears distract you today?
What love do you need to remember to help you choose faith?
That says something right there! ↩